Retrofit double glazing and replacement windows in Wellington
Our retroGLAZE® solutions in the Wellington region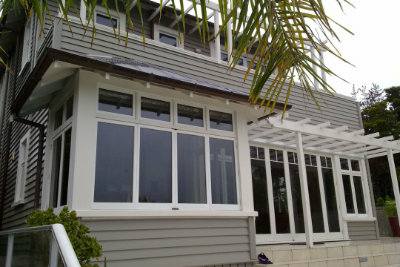 Retain the character & superior insulating properties of timber, upgraded with high performing double glazing.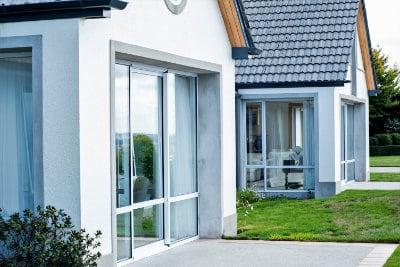 Upgrade your existing single glazed aluminium windows & doors to high performing double glazing.
Double Glazing Existing Homes in the Wellington region
The Wellington region, from the Hutt cities into Wellington central and up the coast to Porirua and Kapiti boast a broad range of New Zealand house styles.  From late 1800s Villas and early 1900s Bungalows, with their traditional colonial style windows, through to modern era homes with large aluminium joinery windows and doors, the retroGLAZE® solutions cover the spectrum.
Where home owners are looking to retain the character and wider benefits of timber, retrofit double glazing into the existing timber-framed windows, together with options like high-performance draught seals are the answer.
These beautiful character homes can thus have high performing windows that both respect their heritage and provide comfort and enjoyment in 2021.
Where replacement double glazed windows are sought, whether for moving away from deteriorated timber joinery or flimsy 1960s-1970s aluminium-frame windows, the retroGLAZE® solutions range includes thermally enhanced replacement joinery with all the modern-day functionality and low maintenance benefits.
Where homes owners have existing aluminium joinery that is robust, the retroGLAZE® solution of retrofit double glazing into the existing frames provides the opportunity to upgrade the insulation and make changes  to modernise the look and feel of the home.
The first step: complete the enquiry form above and make an appointment to discuss the options for your home.
Wellington double glazing projects
"Wow - we love it! Amazed at how quiet the house was in the southerly last night, and hardly a drop of condensation on the glass this morning. The finished product is great."
Kim & Rob – Island Bay
"A great job which has made a very noticeable difference to the warmth, outside noise levels, and elimination of condensation in the house."
Murray & Sue – Mana
"Big thanks to the team. We are delighted with the windows - especially the main picture window makes a huge difference."
Toni – Wadestown
"I would like to say how pleased we are with our double glazing."
Irene – Waikanae